The Nursing Scholarship program will ONLY accept Scholarship Applications from Residents of the following Eligible Communities. These Eligible Communities are those served by local offices of Home Care Service.
These Eligible Communities include the following Montana Counties,
and their local communities:
Gallatin
Park
Sweetgrass
Stillwater
Carbon
Yellowstone
Big Horn
Rosebud
Custer
Musselshell
Treasure
Beaverhead
Madison
Missoula
Ravalli
Lake
Valley
Phillips
Daniels
Sheridan
Roosevelt
Dawson
Prairie
Wibaux
Richland
McCone
Garfield
Petroleum
Fallon
Carter
Powder River
Home Care Services local offices include:
Hamilton
Missoula
Dillon
Bozeman
Billings
Hardin
Lame Deer
Miles City
Glasgow
Sidney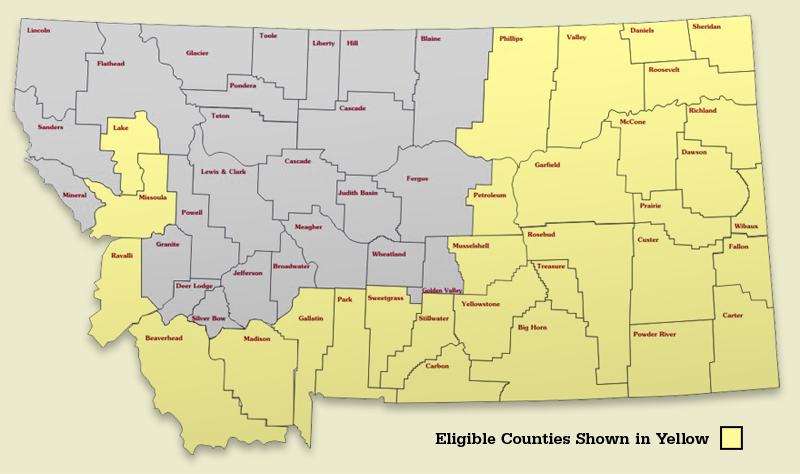 These Scholarships are intended to assist Montana students pursuing a Nursing career in the Home Health Care industry, and who plan to study, live and work in Montana.
To be Eligible an Applicant must:
Be a Montana resident of an Eligible Community
Have a cumulative 3.0 GPA or above, from a most recent transcript from a High School, or a Montana School of higher learning *
Be attending a Montana school of higher learning which has a Nursing program
Have plans to live and work in Montana, and to work in the Home Health Care industry
Complete all application requirements.
Applicants may also be requested to provide:
Additional documentation to verify eligibility, at any time prior to the distribution of scholarship awards
An interview

These scholarships will be awarded only to students attending Montana Institutions of higher learning
which provide courses of study in Nursing.